Why you should choose our firm to represent you
Counsel in Business Contracts and Civil Litigation
New Jersey Legal Representation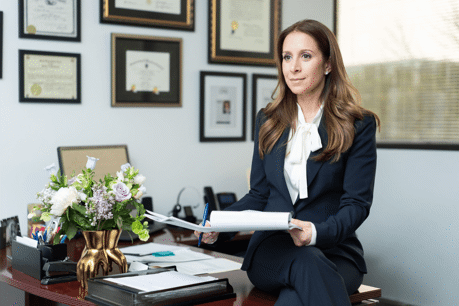 Michele L. Ross, Esq. founded her Englewood Cliffs law firm after years of practice with prominent national and international law firms in New York City, including Paul, Hastings, Janofsky & Walker, LLC, and Carter, Ledyard & Milburn, LLC. Today, her business law and litigation clients benefit from the sophisticated level of training, experience and client relationships that characterized her work with these firms and their Fortune 500 clients.
At M. Ross & Associates, LLC, our goal is to solve our business clients' transactional and litigation problems promptly, efficiently and effectively. Whether our job is to draft a contract or to answer a civil complaint, you'll find that our ability to comprehensively address your legal situation is supported and informed by a solid practical understanding of the law, as well as your business and its primary objectives.
Many of our firm's clients choose to establish and maintain a continuing general counsel relationship with us, which leads to further efficiencies in the delivery of our client service. Others turn to us for the solution of standalone problems confronting their business organization, which may include contractual disputes, real estate or civil litigation matters.
Contact a Bergen County Business Attorney Today
Our clients realize the benefit of working with our Bergen County business attorneys who combine personalized client service with the knowledge and experience of complex legal issues that are a characteristic of a large-firm practice.
To learn more about how M. Ross & Associates, LLC approaches commercial, business and real estate matters, please contact or request an evaluation online. Our evaluations are always comprehensive, personalized and substantive. If your concern falls outside the parameters of our firm's specialty, we will refer you to another firm.