Buying And Selling A Business In New Jersey
Bergen County Attorney for Asset Purchase and Stock Purchase Agreements
For many business owners, selling a business interest is the preferred exit strategy when retirement or new opportunities become an attractive proposition. Meanwhile, many entrepreneurs would rather take over an established player in a known market than assume the risk and expense of starting a new company.
No matter which side of the transaction you happen to be on, our Bergen County business lawyers can maximize your business interest if you are thinking about buying or selling a business, or simply your ownership interest, in northern New Jersey. Contact M. Ross & Associates, LLC for dependable advice and comprehensive client services for all your business acquisition or sale transaction needs.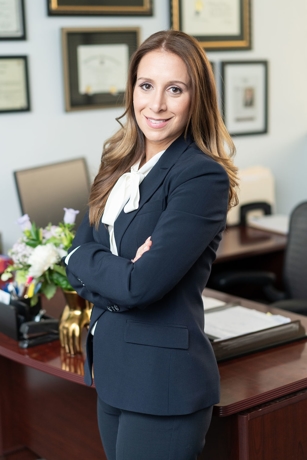 Our attorneys can advise you about the best ways to protect your interests while advancing the deal through every stage from the initial memorandum of understanding and non-disclosure commitments through to closing. At each intermediate stage, our attorneys remain closely engaged in client communications to make ensure that the practical and logistical considerations for the transaction remain on track, even while we are negotiating, reviewing or drafting the documents that will express your agreement and define each side's commitments.
If you're selling your entire company or just your interest in a particular company, our attorneys at M. Ross & Associates, LLC can advise you about the best ways to structure the deal, whether as a stock sale, a transfer of your controlling interest, or a sale of business assets. They will also work with you about meeting your disclosure obligations to avoid future tax and corporate liability for any risks the buyer might later claim were hidden or misrepresented. If you have an interest in continuing with the business as an executive or consultant, M. Ross & Associates, LLC can make sure that the proper contractual language finds its way into the final agreement or any supplemental agreement that may need to be drafted.
One of the greatest concerns to business owners looking to selling an interest in their business is the financial security of a potential buyer. Unless the buyer is in a position to pay cash for the full purchase amount, some combination of bank financing, new investment, or secured financing by the buyer will be necessary to assure complete and timely payment. Our experienced attorneys can help you determine and assist in financing the business purchase. If you are on the selling side, our attorneys work to minimize the risk of non-payment in the business sale.
For comprehensive advice that goes beyond the legal aspects of simply buying or selling a business in New Jersey, contact M. Ross & Associates, LLC in Englewood Cliffs.