New Jersey Business Lawyer
Personalized Counsel for NJ Businesses:
(201) 897-4942
M. Ross & Associates, LLC understands the significant investment of time, money, and emotion that goes into starting a new business. We offer a full array of business legal services to assist individuals, partnerships, professional corporations and small businesses with the progression of bringing imagination to realization. From the process of entity selection and formation to state registration and licensing needs, our Englewood Cliffs lawyers advise clients on the comprehensive legal components necessary to construct a strong foundation for any new business venture.
Why Choose Our Business Law Firm?
Track Record of Success
Multiple Office Locations
Sophisticated & Prompt Services
Uniquely Tailored Solutions
Representing individuals, startups and small to medium-sized companies, Michele L. Ross, Esq., utilizes her extensive background in commercial and business law to assist clients with the complex legal challenges in today's marketplace.
For comprehensive legal services for your business in the northern New Jersey area, reach out to our firm: (201) 897-4942.
Comprehensive Business Law Services in New Jersey
A growing business is exposed to countless legal risks, regardless of its industry. Securing the services of a knowledgeable business law attorney is necessary to address those legal concerns. The main goal of our Englewood Cliffs law firm is to provide our clients with a one-stop forum for handling all their business needs.
This includes:
Business litigation matters
Outside general counsel functions
Business formation and operations advice
Securing funding for a startup company
Review of franchising agreements
Real estate transactions and litigation
Business purchases and sales
Resolution of shareholder or partner disputes
Professional & executive employment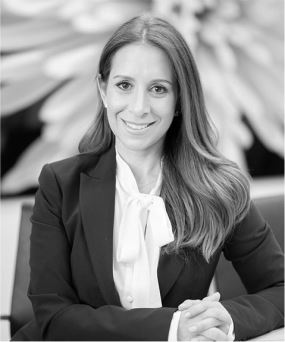 The evolving nature of the modern commercial environment, with businesses operating at all sorts of scales, means some of the legal concerns that were traditionally associated with large businesses may now affect small businesses. For example, an innovative tech startup might have to navigate the patent system in the same manner as a multinational tech conglomerate.
Ms. Ross and her team have extensive knowledge about the changes inherent in our modern business world and how those changes impact the legal needs of a business. Prior to starting M. Ross & Associates, LLC, Ms. Ross worked for several prestigious law firms in New York City, representing a number of Fortune 500 companies. Today, our firm's clients appreciate the sophistication of Ms. Ross' unique business and commercial background and her commitment to personalized service at an affordable rate.
Let Us Resolve Your Business Issue
In addition to handling business startup needs, M. Ross & Associates, LLC provides ongoing services related to your business needs whether it be contract interpretation, review of professional employment agreements, litigating a payment dispute or handling a buyout of one of your former partners.
To learn more about what a New Jersey business attorney can do for you, contact our office at (201) 897-4942 as soon as possible.